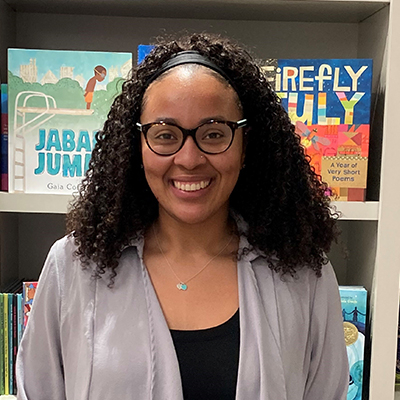 Victoria Wainwright
Administrative Coordinator
Joined RIF in May of 2022 as an Administrative Coordinator. Responsible for assisting the finance team, day to day operations of the RIF office, and supporting the CEO. Serves as the front line of communication for RIF literacy advocates.
Prior to joining RIF, Victoria worked as an Administrative Assistant at Bridges Consulting Inc. During this time, she provided administrative support to the Program Management and Finance team as they carried out the mission of supporting federal government contracts.
Victoria holds a Master of Arts in Human Services and Executive Leadership from Liberty University and a Bachelor of Science in Sociology and Anthropology from Towson University.
FAVORITE CHILDREN'S BOOK
Tar Beach by Faith Ringgold is one of my favorite books from my childhood. It takes place in Harlem, NY in the 1930's. As a child, I found it inspiring because the main character, Cassie, was a big dreamer. Cassie dreams of flying and seeing the city from above, and her dream comes true when she is finally able to fly across the city. The book is also filled with beautiful artwork and historical references to African American Culture.